HAHAHAHAHA This is super late but nothing interesting happened last week. (I had a pretty boring adjusting week.) ANYWAY last week, all I did was come back to reality and try to snap out of the vacation state...but it came back because just these past couple of days, I went to camp with my academy. I just got to send out the pictures from camp to my friends, scheduled an appointment for my driving test (yeh that's right, I'm going to drive soon hopefully), finished unpacking, and did the laundry. There was so much done in this one day and now that I look back at the two weeks I spent "adjusting", I was just being super duper lazy. I don't even remember what I did. All I remember is going swimming two days back to back last week and then playing a frisbee game but I don't even remember when that was. Honestly, these past two weeks have been an absolute blur and now I have to shape up for this upcoming school year. If you didn't know, this year I will be a high school senior which means I will have to complete those notorious college applications and be persistent with everything.
Anyway so this past week, I went to camp and here are some pictures of the crew. Honestly, this year's camp was pretty fun. During the previous years, we would always talk about bring Sharpies and drawing on the faces of those who fell asleep in the common area or slept in too long, but every year the person responsible forgot the markers. This year, we actually had the markers and let me tell you, some people are brutal. One of my friends drew on someone else's face, neck, arms, and legs with a red marker. I thought he was bleeding when he woke up. Other than that, I learned how to play pool, went to a nearby park, watched some movies and listened to some scary stories. It was a great way to bond with everyone. Also it was a great way to spend my last camp with my academy. Over the last 6 years at the academy, we've become one huge dysfunctional family. The bond I have with the people at my academy is so strong because I literally see them every week all year long and there is never a dull moment with them. Now that I think about it, I'm going to miss them so much. Anyway, here are some pictures from camp. Sorry I'm out of it. A better post will come out next week.
Powered by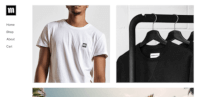 Create your own unique website with customizable templates.