Today, I woke up at 9 AM and my parents got mad at me. I thought it was crazy that they were not allowing me to wake up at 9. So there was a silence treatment going on for about 4 hours and we started talking again when it was time for lunch. During those 4 hours of silence between me and my parents, I read Les Misérables to my sister and watched all the episodes I missed during the school week. I've been watching shows like Shadowhunters, Pretty Little Liars, Baby Daddy, The Fosters, and Young & Hungry on Freeform. Anyway, after lunch, my family spent some quality time with each other in the backyard where my mom watered the plants, I was dancing and singing, and my dad and sister were fooling around like they always do. After we had some fresh coconut juice and then we went back inside, only to go back to our electronic devices. At 5:30, my mom came into my room and asked me if I wanted to go to Porto's Bakery and Cafe with her because there was a new location opening in Buena Park. Of course I said yes because I had been inside all day behind a computer screen and I needed to go outside again. So I took a shower and my mom told my dad and my sister that we were going to go and that they should come too.
So we went to go find Porto's in Buena Park. When we got there, we literally spent half an hour driving up and down Beach Blvd, looking for it. We turned onto streets that led to neighborhoods and into parking lots to see if Porto's was behind Medieval Times or Pirate's Dinner Adventure. We never found it because the map was always leading us to the same pile of dirt. In the end, we did not want to go home empty handed so we went to Knott's and got the dinner special from Knott's Chicken To-Go and a Cinnabon classic from Cinnabon. We got home and we devoured all of the chicken and cinnamon bun. I was stuffed. I went to my room, changed into my pajamas, and got back on the computer to finish my homework. Today may have begun terribly but in the end, it was a great family bonding day.

Powered by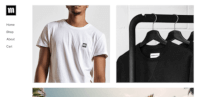 Create your own unique website with customizable templates.