As the seasons change (unfortunately the weather isn't in SoCal), the outfits change. So I was thinking about uploading my fall favorites. I have been posting about what I do every now and then but I haven't really showed you what I like. So for this fall, I'm going to post what I like during the fall whether it be nail colors, outfits, drinks (I promise my favorite Starbucks drink is NOT the pumpkin spice latte), and more.
In my opinion, fall would be my second favorite season because the weather is (supposed to be) perfect and it's time for the sweaters to come back from sitting in my closet for far too long. Even though I love summer because of the sun and long days, I miss wearing sweaters and being comfy in my sweats, tea, and books. Since fall did officially start a few days ago, I guess it's time to say goodbye to summer and hello to fall.
Powered by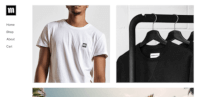 Create your own unique website with customizable templates.