Recently, I had visited the beautiful state of Arizona for four days. Known for its glorious canyons and rich Native American history, my family and I traveled to and explore the Grand Canyon, Antelope Canyon, and the city of Sedona. While they were beautiful to look at, let's go over what I would recommend taking on a trip that would require a lot of hiking and walking in general.


​TIPS

Make sure to check the weather before going on the trip. It is absolutely critical, so you know what to pack for the trip and are comfortable and prepared. Traveling to the desert can be tricky due to the extreme heat in the daytime and the freezing temperatures in the nighttime. In addition to the extreme climate, there might also be some wind, causing sand to fly everywhere.
Pack more than you need. Especially if you are going on a road trip, you should pack more than necessary. You never know if you will need an extra set of clothes because you decided to stay an extra night or got soaked in a surprise storm. That way, you won't have to worry about running out of clothes to wear while you are away from home.
Use individual storage bags for different items. This is extremely helpful if you want to save space in your luggage or backpack. By using individual bags for your clothes, shoes, makeup, etc., it creates a more structural form of packing. For me, when I change out of my dirty clothes from the day, I don't want to fold my clothes in a way that it will all fit like a Tetris game -- all snug in one piece. By using these individual bags, I'm able to put all my clothes back in the suitcase and have it all fit together. I know it shows confusing, so here's a video on what I'm talking about, and more tips. www.youtube.com/watch?v=Gd87KwDRdGU​

​

WHAT CLOTHES I PACKED

5 sets of clothes (5 T-shirts, 3 pairs of shorts and 2 pairs of long pants)
CSULB pullover hoodie
windbreaker
5 sets of undergarments (bras, underwear, and socks)
flip-flops & tennis shoes

WHAT I WISH I PACKED

bandana
long sleeved shirts
long pants

It must be strange seeing that I wanted to bring extra long pants and long sleeved shirts, despite the hot weather that comes with being in the desert. The thing I learned about hiking in the canyons is that it isn't smart wearing shorts and a tank top. When I went to Horseshoe Bend, there was a lot of sand (as expected) and wind. The wind was so strong that the little pebbles and sand were picked up and hit us so hard. It was actually painful. So definitely bring some extra clothing to act some kind of padding.
Anyways, that is it for things that you should bring to a desert climate. It really does help to bring more clothes and have more layers to prevent harm from flying pebbles and other potential danger. And also always, thank you for reading this week's article. I hope you all are having an amazing summer and peace out!!

Traveling has always been a big part of me. It all started when I was 6. I had gone on my first trip with my family to Burma to celebrate my sister's 2nd birthday. My mom thought it would be fun if we went over to Burma to show us the country that my parents had grown up in. It was my first international trip and I still remember it to this day. Ever since, I've wanted to go to so many other places in the world like France, Italy, and Greece. So far, I've gone to different states on the east coast, southern, and northwestern areas of the country. Since it is expensive to traveling with a four people for a long period of time, I've asked my parents if we can just go to places in SoCal. With there being so many places to visit in the future ahead of me, here is my travel bucket list.

Greece: Greece is one of the oldest countries in the world. There's so much history there, like mythology, scientific theories, and mathematics. Aside from the history, it's so beautiful. It is the place to go for those Instagram-able backdrops. There are "rugged mountains, olive groves, tranquil beaches, and rolling hills of white houses all in the same landscape." Come on, what's not to like about Greece?
Thailand: Thailand is known for their street food. There's so many people going to Thailand

There's so many people going to Thailand to see the beauty of the country and try the street food that the government is planning to ban it. W

ith that being at risk of being banned, I want to be able to visit this beautiful country soon. It is being banned for the chaos it causes in the streets for all forms of transportation.
France: France is the center of art and fashion. Being an artist myself, I would love to see the beautiful artwork and architecture in France. My friends have gone there and come back telling me that I would love it there. It's so beautiful just like most of Europe. There's also so much culture and history in France. The food and wine are also something to try when in France. I'm excited to go when I get the chance.

- - - - - - - - - - - - - - - - - - - - - - - - - - - - - - - - - - - - - - - - - - - - - - - - - - - - - - - - - - - - - - - - - - - - - - - - - - - -

Although there are so many more places I would love to visit, I only listed these three because then this post would be so long. With the new year beginning, I hope that you haven't broken your New Year's resolutions already. For seniors, I hope you are almost done with your college applications. You got this. Happy Martin Luther King Jr. Day! Thanks for reading and happy Monday!

Sources:
Powered by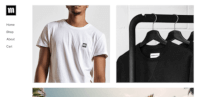 Create your own unique website with customizable templates.