Recently, I have been spending a lot of time on YouTube, discovering new music, watching vlogs, and just wasting time in general.
Disney Channel always has new emerging artists and so I stumbled across this new artist in the music world. She started out acting in the Disney Channel original movie Descendants and now she has joined the music world with her first song being "Love is the Name." Here is Sofia Carson's new song "Back to Beautiful."
It's about how the society has beat the image of the ideal man or woman into our heads and now we are so blinded by that view of beautiful. She wants to remind us that no matter what we look like, we are all beautiful and the "flaws" that we have are part of the beauty, not the other way around. We need to remember that society should not bend our views; we should be the ones believing in what we believe is right or, in this case, beautiful.
Here is the video for y'all to watch and listen to. I personally love this song. If you like it too, give this post a thumbs up. If not, comment down another song that I should listen to. I'm always open to exploring to new music.

Thanks for reading this week's blog. Come back next week for a new post. Peace out!

I recently go a request to write a review on the song Nothing Like Us by Justin Bieber (covered by JungKook) from the Korean band BTS. Honestly, I haven't heard the original song so I had to listen to that first. Then I listened to the cover and OMG. He is amazing and I would have thought the cover was the original. After listening to it once, I just put it on repeat one because I liked it so much. It has a really soft melody because it's actually a break-up song but it is a great cover. It is a cover you should go listen to. The url will be below. Thank you for reading and if there are any other songs/movies/anything you want my opinion on, just comment it and I will get a review out as soon as possible.

COVER: ​https://www.youtube.com/watch?v=LsC95Taz-xM


I literally "CAN'T STOP THE FEELING" after listening to this new song from Justin Timberlake. It's so fun, groovy and it just makes me want to dance. It's the kind of song that wants you to get on your feet and dance or start bobbing your head to the beat. It was released on May 6 at 12 AM EDT / 9 PM PDT. I recommend a listen to this song. I know it's short but this is my first song review and I don't really know how to describe it. Anyway, there will be a link to the song down below.

NEW SONG: https://www.youtube.com/watch?v=p5RobDomh5U

**It's called "Can't Stop The Feeling" if you didn't catch that at the beginning.
Powered by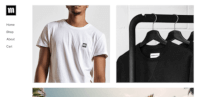 Create your own unique website with customizable templates.