I feel kind of empty now. What's wrong with me? Why is it so easy for me to talk to other people? Why is it so hard for me to talk to him? It's not like anything happened. All that happened was that I had way too many feelings. Why do emotions exist? All they do is mess everything up in my life. Emotions must be the leading cause of pain and heartache. They should just go away and everything will be better. But without emotions, what will I even be? All I am are emotions. I'm not smart. I'm lazy. And overall, I'm alone. I have friends but they don't know what I go through. They think I'm just another high schooler who has nothing better to do in life than go around school, forcing a smile on my face to show that I'm "happy". What is happiness? Does it exist in everyone? I feel like one of those senior citizens who have so much time on their hands and just spend it watching people pass by and nothing more. That's all that my days consist.

- Anonymous

I hope everything works out soon. Much love to whoever you are.


So sorry for slacking off, I have been studying because my grades went down. But here's another post. As October brings the love for Halloween spirit, it also means it's time to get our costumes ready. (Unless it's not something you look forward to in the fall season, it's all good.)
I have been loving the show Boy Meets World which is the original idea that spun off to make the sequel show Girl Meets World on Disney Channel. One of the strongest characters in both shows, in my opinion, would be Topanga. She is such an amazing character. She was weird and everyone thought badly of her in Boy Meets World, but as time progressed, she became the backbone and reality-check person and mother in the sequel Girl Meets World. She is so independent and confidence in everything she does.
Harley Quinn, on the other hand, is a crazy little psycho. Her style and lack of care is so amazing. She is just such a rebel. I love it.
Powered by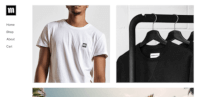 Create your own unique website with customizable templates.