This year at Whitney High School, the students have been feeling more and more powerless against the people in the administration office (admin). They have been dress-coding students for no reason, addressing problems and concerns that are less of a threat to the student body, and making decisions as if the majority of the school would not be affected. Earlier in the year, our principal held an assembly in the gym to talk about empathy. This had students thinking that this year, everyone was going to be nicer to one another and the school would go back to the way it used to be: the nicest school campus in the area. We were wrong. Later, a group of students had their art piece taken down because admin didn't like it. A student was lied into admitting to using drugs by three of the highest people in admin and was moved to another high school, where there is a bigger drug issue. And on Monday of this week, a student was taken off the school live show because, rumor has it, admin didn't want this student talking about a book being taken out of next year's curriculum. Today, students had a silent protest by wearing black and putting censorship with a slash through it on their t-shirts.

This silent protest is only happening now because there has never been a time where a student was pulled out of the live show before his segment. Students have reported to admin about being harassed, but their problems were ignored. But when it come time to dress code girls for showing our midriff, they jump at every single opportunities.
The biggest issue for me is that even the teachers dislike admin. Admin is hated so much that some of the staff are intimidated by them. Admin is supposed to be open to making the school better. They should be the ones making sure that the school is a safe environment for everyone. As this school goes down the wrong path, the students are losing trust in admin....no everyone is losing trust with admin. They've been talking about having students come talk to them about these types of issues but in the end, they are the ones who will be "busy with their other meetings." WHAT DOES THAT EVEN MEAN?! There's no relationship between the students and admin. They're in their own little world where these issues that we're going through don't matter to them. I don't want this to be like the slavery activity where admin just pushed it under the rug and forgot about it. This needs to be taken care of now or else they're never going to change. Don't let them silence you. Share your voices until they finally start listening.
Also if anyone wants to share their voices but don't feel safe doing it at school, feel free to email me and I will share your stories. I will also keep you anon if you wish.
- - - - - - - - - - - - - - - - - - - - - - - - - - - - - - - - - - - - - - - - - - - - - - - - - - - - - - - - - - - - - - - - - - - - - - - - - - - -
This is actually very important and I'm a bit glad that it happened now. Admin has pushed our last buttons and it's not even the beginning. Admin has been doing this for years and there have been alums who have complained about the way admin treated the students. It's been bugging me since the mural was taken down at the beginning of the year because my friends and I had worked on that piece for the entire year upon admin's request for student work. If we knew they were going to take it down, we never would have started it.
Anyway, I hope everyone else is having a more eventful week. Peace out, and I'll see you guys on Friday with another post.


As most of us know, the movie Maze Runner: The Death Cure just came out into theaters yesterday. I went to go watch it with some of my friends and if you haven't watched the first two movies or read the books yet, do that first. This movie will make sense after reading about the series first or watching the first two movies because there are some characters that come back and it won't make sense without knowing the stuff from before. Anyway, this movie...well this series is about a dystopian society where the entire human race is being wiped out by a virus. There are a few who are immune to the virus so they are being hunted to find a cure for the virus. I really loved the movies, but I still need to read the books. I highly recommend watching this movie. It stars Dylan O'Brien, Ki Hong Lee, Thomas Brodie-Sangster, and so many more amazing actors. This is really short because I don't want to say too much. It is an action-packed movie and I think you will really enjoy it.

---

Traveling has always been a big part of me. It all started when I was 6. I had gone on my first trip with my family to Burma to celebrate my sister's 2nd birthday. My mom thought it would be fun if we went over to Burma to show us the country that my parents had grown up in. It was my first international trip and I still remember it to this day. Ever since, I've wanted to go to so many other places in the world like France, Italy, and Greece. So far, I've gone to different states on the east coast, southern, and northwestern areas of the country. Since it is expensive to traveling with a four people for a long period of time, I've asked my parents if we can just go to places in SoCal. With there being so many places to visit in the future ahead of me, here is my travel bucket list.

Greece: Greece is one of the oldest countries in the world. There's so much history there, like mythology, scientific theories, and mathematics. Aside from the history, it's so beautiful. It is the place to go for those Instagram-able backdrops. There are "rugged mountains, olive groves, tranquil beaches, and rolling hills of white houses all in the same landscape." Come on, what's not to like about Greece?
Thailand: Thailand is known for their street food. There's so many people going to Thailand

There's so many people going to Thailand to see the beauty of the country and try the street food that the government is planning to ban it. W

ith that being at risk of being banned, I want to be able to visit this beautiful country soon. It is being banned for the chaos it causes in the streets for all forms of transportation.
France: France is the center of art and fashion. Being an artist myself, I would love to see the beautiful artwork and architecture in France. My friends have gone there and come back telling me that I would love it there. It's so beautiful just like most of Europe. There's also so much culture and history in France. The food and wine are also something to try when in France. I'm excited to go when I get the chance.

- - - - - - - - - - - - - - - - - - - - - - - - - - - - - - - - - - - - - - - - - - - - - - - - - - - - - - - - - - - - - - - - - - - - - - - - - - - -

Although there are so many more places I would love to visit, I only listed these three because then this post would be so long. With the new year beginning, I hope that you haven't broken your New Year's resolutions already. For seniors, I hope you are almost done with your college applications. You got this. Happy Martin Luther King Jr. Day! Thanks for reading and happy Monday!

Sources:
Powered by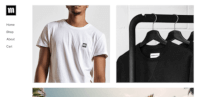 Create your own unique website with customizable templates.