As the year comes to an end once again, we start reflecting on the year. What have we done, what have we achieved, and how can we improve. Then comes in the idea of New Year's resolutions. The goals we set ourselves up for, but (for many) never accomplish due to the lack of commitment we have for those goals or simply because you forgot or can't possibly change your entire life around to meet those high standards.

Going to the doctor's office recently for a yearly check-up has made me realize how much I give up to do well in school. My doctor was talking to me about getting at least 7 hours of sleep when I normally get 5. Or exercising at least three times a week when I would be sitting behind a desk or computer screen watching movies and shows on Netflix. And meditating for just five minutes to relieve all the stress from the day when I would just go to bed because I'm tired and stressed. Every day, I forget to do those things and it has been slowly affecting my health. With that in mind, here are a few resolutions that will be effective and not that big of a change in your daily lifestyle.

Meditate for 5 minutes. Meditating can help you de-stress and focus on the little things. For example, I have been using Headspace to meditate. During the 5 minute sessions, I would notice things in my body like the small pain in my back or how tense my shoulders are. On a daily basis, we don't notice the little things because we're always thinking about something else. Taking just 5 minutes to relax and do a mental body scan will help you see that some things are just too much for your body to handle. These little things are signs that you're pushing your body too hard and need to slow down. I normally do this at night before I go to bed. When I go to bed, I am relaxing and not worrying about what the next day has to offer.
Go for a 10 minute walk outside. Unless it is too cold or too hot for you to go outside, you should have a 10 minute walk outside. Nowadays, we spend so much time behind a computer screen, texting our friends, watching videos, scrolling through social media and so much more. There is a lot of comfort in being able to do almost everything at home and in one place, but going outside is a relief from being in one room all the time. There is a limit to how much a person can spend behind a computer screen. That's when you should go outside and stretch. Move your joints. Shake those limbs. You've been stationary for too long.
Make a list of things you want to accomplish that day. I've always found it so satisfying to be able to cross something off my list. It just shows how much you've done that day. Making a list is like showing you what is important and what needs to be done that day. Write down your tasks in order on the level of importance that why you can just go down the list.

I hope this gave you some ideas on how to make 2018 better for you health-wise. Merry Christmas to all and have a happy new year. 2018 is coming soon and we got to be ready for it.

Additional links:
Powered by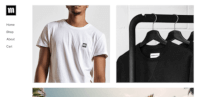 Create your own unique website with customizable templates.