Alright, you might be wondering "wow she's finally posting something." Yes. I'm sorry for my lack of articles because to be completely honest, I haven't done anything interesting that I thought was worth blogging about. Since high school has ended for me, i've been working at a summer program, then school started and my routine became, school, work, home, repeat. Yay me... But recently, as you can assume by the title, I went to Myanmar with my family. We stayed there for two weeks, touring around the southern part of Myanmar and visiting my dad's side of the family because they all live in Myanmar.

To be completely honest, there was a bit of a culture shock to me. I've gone to Myanmar before, but that was 13-14 years ago and I was 5, so I don't remember much. Now getting to see everything and being able to remember all of this is truly a blessing. I found out that I have 15 other cousins on my dad's side who are all older than me (i'm currently 18)!! That's over three times the amount of cousins I have on my mom's side. And the thing is, Burmese people are all really nice. I now understand why my great-grandparents went back to Myanmar instead of staying in the US. There are so many people (strangers included) who are willing to take care of them. It was really fun getting to go to see my relatives, but let's get into the places that I visited.

---

1. Yangon (Rangoon)

YOOOO Yangon is such an amazing and hectic city. Well Myanmar is all like this, but OMG!! Driving there is like a real-life Mario Kart race. They even have the little red and white striped curbs.

Anyways, our first stop on this trip was to Yangon because:

our airport was there
we went to go see our relatives
our hotel was there (We stayed at a new hotel called Virati)

We had just gotten off the plane and were greeted at the airport by our relatives, and they came with bouquets of flowers. Everyone was just so excited all of a sudden and it was such a happy sight. (I still miss them so much.) Thought we were still a little jetlagged, we didn't go straight to the hotel because it was still too early to check in. We all went to visit the shwedagon Pagoda. I didn't know that we couldn't wear tight pants (nor did I know that we were going to a pagoda that day) when entering a pagoda, so my aunts had to buy a skirt (Longyi) for me to wear before entering because this pagoda is Myanmar's most sacred religious monument.

Our trip continues and spent the next couple days visiting relatives we haven't seen in a long time.

If you want to read more about the Shwedagon Pagoda (this dress code will apply for most, if not all pagodas in Myanmar):

www.tripsavvy.com/shwedagon-pagoda-in-yangon-1458252

---

2. Mandalay

On the first day of our road trip, we went from Yangon to Mandalay. If you're going to drive from place to place, make sure you have a driver with the car because driving in Myanmar is crazy. It took a good 6-7 hours. (It's like driving from LA to San Francisco.) When we got to Mandalay, we visited the following places:

​

Mandalay Palace
Mandalay Mountain
U Bein Bridge
Jade Pagoda
Yankin Hill
National Kandawgyi Park

While in Mandalay, we stayed at a hotel called Sein Sein. This hotel wasn't bad; They had a nice view of the city and the restrooms were very clean. It was just a little difficult to find the light switch because it's just a button. They have one at the main door, outside the bathroom door, and in between the two beds.

3. Bagan

Next stop: Bagan. I also say I visited Bagan around because in burmese, bagan also translate to plate.

Bagan is famous for their multitude of pagodas. And okay, to be completely honest here, I don't remember which pagodas I went to because we went to so many in Bagan. All of them are beautiful to look at and all have their own history behind it. Here's a few that I went to (based off my photos.)

​

Ananda Pagoda
Bupaya Pagoda
Gawdawpalin Temple
Manuha Temple

​While in Bagan, we stayed at Bagan Thande Hotel. It comes with a really beautiful riverside view where you can also eat your breakfast. That's where I twisted my ankle and got a bloody nose. Yay... There are a lot of stairs in between each room/Bungalow. So be careful. You have been warned.

4. Shan State

In Shan State, We mainly went to go see Inle Lake because I had been there before and my sister and I wanted to ride a boat. As we rode the boat, we got to see how people went fishing to sell at the market, how the traditional clothes were made, and the women of the Kayan Lahwi Tribe. while we were at the clothing store, I bought a bag (heehee.) But we did also visit other places in Shan State. Here is the following places we visited:

InLe Lake
Pindaya Caves
Shwe Yaunghwe Kyaung

In Shan State, we stayed at Hotel Maine Li. It was close to Inle Lake and it wasn't too bad. My mom claims it was her favorite based on cleanliness. My sister said it feel more like an apartment. I think it was nice because it came with a nice balcony too.

5. Kalaw

To be honest, we didn't do anything here. We just stopped here for a night because the trip back to Yangon was going to be a long one. Since it was a little higher up north, people were wearing their puffers and beanies, while my family was walking around with pants and a light jacket with a T-shirt underneath LOL.


---

But yeah, that was all we did on our trip around Myanmar. I hope one day, you also get to visit this beautiful country. Make sure to bring some loose pants with you and beware of mosquitos. They also know if you're a foreigner. Also if you have any relatives in Myanmar, go to these pagodas with them because for some of the pagodas, you have to pay if you're a tourist. (There was one couple who knew they had to pay, so they ran past through the entrance with their heads down LOL.)

Now that Christmas is just around the corner, we will all be frantically shopping for presents for all of our friends and family. But what should you get for your loved ones this year? Here are five things that anyone will love this holiday season.

Handwritten cards. Everyone loves handwritten cards. They are personal and meaningful. They may take some more time, depending on how you design it, but I promise it is totally worth it. Taking time out of your day to make these cards are so much better than running to the closest Walmart or Target to get your friends and family a last minute card made to appreciate anyone. Handmade cards shows that you spent time to think about how wonderful your friends and family are and that you personally appreciate the time you have spent together.
Photo Album. I know this sounds super grandma-like and old school but let's be real. Everyone takes pictures of their friends and family. It captures the memories made in those moments. Don't forget to put in the derpy pictures too. You don't even have to go to the store anymore to buy the photo album and print the pictures. There are tons of websites that will make the album for you. Links will be down below if you want to make some photo albums this Christmas.
A Bucket of Food. Okay. So I personally won't want a bucket of food because I don't like eating, but I know that the majority of people really like eating. I'm sure anyone would love you if you brought them food. I'm actually doing a Secret Santa this year and I believe everyone put food on their list. Just grab a bunch of their favorite snacks and stuff them in a large popcorn movie sized bucket. It works for everyone.

I hope this little post helps you think of something for your Christmas presents. (Also I wrote this to help me come up with a present for my Secret Santa. I got it now.) Anyway, I hope you have an amazing Christmas with your loved ones. Happy Christmas shopping because it has begun.

**Down below are the links to customizing photo album online.

​

Photo Albums:
Powered by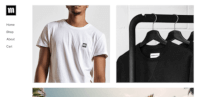 Create your own unique website with customizable templates.