This past summer, I found a lot of free time to binge-watch a few shows that I have been wanting to watch. These shows are on Freeform (previously known as ABC Family), Amazon Prime, and Netflix.

- - - - - - - - - - - - - - - - - - - - - - - - - - - - - - - - - - - - - - - - - - - - - - - - - - - - - - - - - - - - - - - - - - - - - - - - - - - -

Shows:

Stitchers: Stitchers is a show about a top-secret program that assist detectives and police in the search for the reasoning behind a person's death. Basically, the program has a team of people who "go into" aka stitch into the dead person's brain and tries to receive information with the remaining memories in the person's brain. It's pretty interesting, but it also involves different struggles in the team members' personal lives. Anyway, there are 3 seasons and I just binge watched season 3 because it came out when school was still in session and I didn't have time to watch. [Freeform]
Shadowhunters: If you didn't

know, this show is based off of the Moral Instruments series by Cassandra Clare. Basically if you have read the series, you will know what the show is essentially about but if you haven't read the books, it's about the magical world (vampires, werewolves, warlocks, etc.) living in the busy world of New York City. The Shadowhunters would be the bond between the magical world and the mundanes (the humans) and their job is to protect the mundanes from the demons. [Freeform]

The Bold Type: Shoutout to all the strong and independent people in the world. This show is all about going after your goals no matter what obstacle gets in the way. Three women with that same strong willpower are the main focus of this show. They know what they want and will do whatever it takes to get it. I love how the show focuses on these three women (played by Katie Stevens, Aisha Dee, and Meghann Fahy) because hello. It's 2017 and women are going to rule this world. Thank you Beyonce. [Freeform]
Avatar: The Last Airbender: If you haven't watched this show, what are you doing with your life? What was your childhood? Goodness. I have no words. It's such an amazing show and I love the morals they teach throughout the show. It's about the last airbending avatar who throughout the show, has to find a way to learn how to bend all four elements (air, water, earth, and fire) and end a 100 year war. I also learned a lot about being neutral in sticky situations, being patience, and most importantly, finding the balance in myself. Honestly, I started meditating for a little bit because of Avatar. [Amazon Prime]
Legend of Korra: Same thing with Legend of Korra. It is a sequence to Avatar: The Last Airbender so I just had to continue. I'm actually really salty because there's four seasons for this show, but on Amazon Prime in order to watch season four, I would have to pay about $30 for the entire season. Anyway, it's about the next avatar who needs to keep balance in the world, avoid being killed, and answer to the president to make sure everyone is safe. I definitely recommend watching this show if you haven't already. [Amazon Prime]

- - - - - - - - - - - - - - - - - - - - - - - - - - - - - - - - - - - - - - - - - - - - - - - - - - - - - - - - - - - - - - - - - - - - - - - - - - - -


Well, that's what I did this summer. Also I have started on filling out my college applications so please bear with me if I don't post every weekend. I've been busy because it's my senior year of high school and time for me to apply to colleges. By besides that, I hope everyone had an eventful summer because school (well for me at least) is starting in about five days and it's time to get my head out of the vacation mode. Time for (I know you guys don't want to hear it) school.

August 6th 2017 is a day I will never forget. That was the day I woke up to hear the greatest news I have ever heard.
​- - - - - - - - - - - - - - - - - - - - - - - - - - - - - - - - - - - - - - - - - - - - - - - - - - - - - - - - - - - - - - - - - - - - - - - - - - - -
On Sunday, I woke up and went over to my parents' room to tell them good morning. My dad was looking at his phone and my mom had just got off the phone with one of my aunts in Burma. My mom had a huge smile on her face when she saw me. Even without my glasses on, I could tell she had good news for me. And that was when she told me.

"Sam, we were able to feed over 400 children in Burma today."

At first I was confused. How were we able to feed the children when we're here in the US? And then I remembered. My mom told me that for our birthday, we would be sending over $500 in donation to the monks in Burma. I couldn't believe that the $500 we sent would be able to feed over 400 children. I stood there in shook and amazement. My mom told my dad to show me the pictures and there were pictures of the children sitting there at their round tables eating with so much food in front of them. I started crying with joy. Just seeing all the children eat like they've never eaten before. It filled my heart with so much joy because normally, the kids would only receive a small bowl of rice (not even full) and whatever curry their family had cooked for the week and that would be all they eat for that day. My mom told me that when the kids finished eating, they would ask for seconds and finish it all because the monks had taught them to finish everything in their bowl because it's food and it's a necessity. But since it happened very early in the morning, the kids got tired after eating so when it was time for prayer, they would bow before the monks but they wouldn't come back up because they fell asleep.

To hear that these kids finished about 30 pounds of fried noodle for breakfast and lunch warms my heart. In the US, with $500, we could only feed three monks and that would be it. But seeing that we could feed hundreds in Burma with the same amount of money just brings me so much happiness. When I started crying from looking at the pictures, my mom told me that when she was talking to my aunt, she found out that there were so many kids at the temple because when kids turn 10, they are forced into the army, and families don't want that for their children so they are sent to Yangon (or Rangoon) to learn from the monks until they are 20.

Normally I just read stories like this about others who have changed the lives of others. I'm proud to be able to say I'm one of them now too. My mom said next time, we're going to have them make 50 pounds of noodles so more people in Burma can eat a proper meal.
Powered by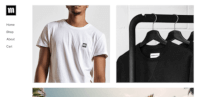 Create your own unique website with customizable templates.